WHAT WE DO
BML Public Relations is a full-service award-winning PR agency specializing in strategy-driven, creative brand building, product launches, and corporate communications. We live to get our clients priceless earned media through:
Media relations
Influencer relations
Crisis and issues management
PR stunts
Newsjacking
Branding events
Cause marketing
and more
We're an anti-the-typical agency, meaning we don't get caught up in the agency BS. We have more fun, do it better, and care for our clients' brands like they're our own.
OUR WHY
Why do we get out of bed in the morning? It's the thrill of the hit. The high fives. The light bulb moments. It's what we think about when we're not on the clock. It's crushing earned media to exceed our clients' expectations.
Challenges are opportunities. The bigger, the better. It's not just about working hard; it's working harder + smarter than anyone. It's knowing that WE are the original influencers, bringing great products/brands to consumers in breakthrough ways. It's thinking differently + challenging the industry status quo. It's winning with our clients, together.
History + Approach
BML was founded in 2006 by President + CEO, Brian M. Lowe, media relations nerd, news junkie, music guru, and New York Giants-loving season ticket holder. Brian was brought up in the big-agency world of consumer PR working for category leaders in consumer products, notably Campbell's Chunky Soup, BRILLO, Verizon, Disney Mobile, OREO, and Progressive Insurance to name a few. In 2019, he was awarded PR Professional of the Year from PRSA-NJ.
BML's mission is to provide creative, strategic and impactful public relations and social campaigns in an ever-changing media landscape, with the vision of being the most results-generating small agency in America, attracting the best talent and clients in the business.
We create campaigns that work. We deliver what we promise and exclude the bullshit. Check out some of our work; the results speak volumes.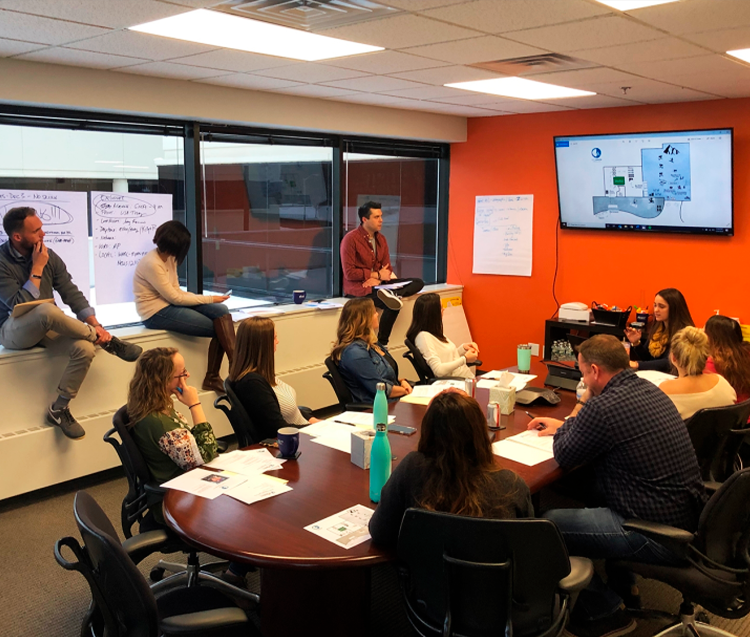 Independently owned, entrepreneur driven

Founded in 2006 from a $300 press release project

42 national awards

Billions of media impressions + ad value secured

50+ Fortune 500 companies repped

1 award given in the voice of Yoda (yeah, it slayed)

88 Seconds: Company record for longest ride on a mechanical reindeer at our office holiday party
What we do is serious business. We love what we do and we have fun doing it.
The BML team has created and supported countless impressive firsts – from launching the world's only pink pineapple and building the largest mug of hot chocolate to representing the only indoor real snow ski resort in North America.
We also like to play with our food, having created the Pumpkin Spice Pizza, Gender Reveal Lasagnas, Edible Wedding Bouquets, "Cheeseware" and a $10,000 bikini made entirely from real pizza. Whether your brand is edgy or reserved, BML will scale fresh creative to make it big, make it fun, and make it newsworthy.
We're battle tested.
While BML is our home, our team of PR and social pros have worked on both sides of the phone. From the intense TV newsrooms in the New York market to local beat reporting, we pitch and have been pitched. We write the reader as a litmus test and bounce ideas off our staffers and media friendlies to gut-check story angles. The mix of experience and connections help us move from wanting a story to stick, to knowing it will.